Description
Tannoy VXP12-WH 1600W 12" Dual Concentric Powered Sound Reinforcement Loudspeaker with Integrated Lab Gruppen IDEEA Class-D Amplification (White) - NEW Main Features :
Full range multi-purpose powered sound reinforcement loudspeaker for portable and installation applications

1,600 Watt power featuring Lab Gruppen IDEEA electronics Class-D amplification

12" Dual Concentric full range driver for point source phase coherence

Tightly controlled 90" dispersion for optimum coverage and forward projection

Ideal for FOH, floor monitor and side fill applications

Switchable full range or high pass filter operation

Vented and internally braced plywood enclosure

Finished with hard wearing semi matt white paint

Rugged powder coated perforated steel mesh grille

Blanking plate for optional VTH pole mount

Versatile mounting via optional custom designed hardware

Fully balanced input and link output on Neutrik* XLR connectors

Neutrik powerCON* for a secure locking mains power connection

Designed and engineered in the U.K.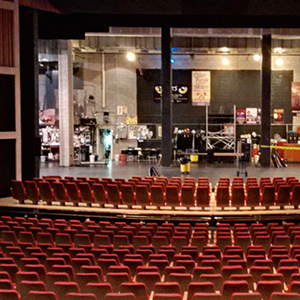 VXP 12-WH
The VXP 12-WH Dual Concentric Full Range Loudspeaker boasts an exceptional performance-to-size ratio – plus includes
LAB GRUPPEN IDEEA Class-D amplification. VXP 12-WH provides a compact, yet punchy and sonically articulate solution for small-scale performance sound reinforcement, as well as more demanding background music and high-intelligibility speech applications where clarity and natural vocal reproduction are paramount. Thanks to its twin driver design and flexible mounting options, the VXP 12-WH is also ideally suited for use complimenting much larger systems, making it an excellent choice for both installed and
portable applications.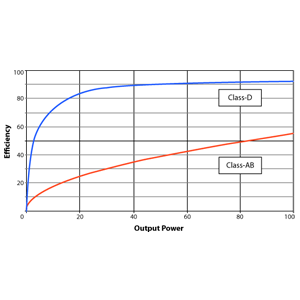 Class-D – Massive Power, Perfect Sound
Equipped with a very efficient and lightweight LAB GRUPPEN IDEEA Class-D power amplifier, the VXP 12-WH provides an impressive 1,600 Watts of output power in a highly portable and lightweight package. Class-D amplification makes all the difference, offering the ultimate in energy efficiency and eliminating the need for heavy power supplies and large heat sinks.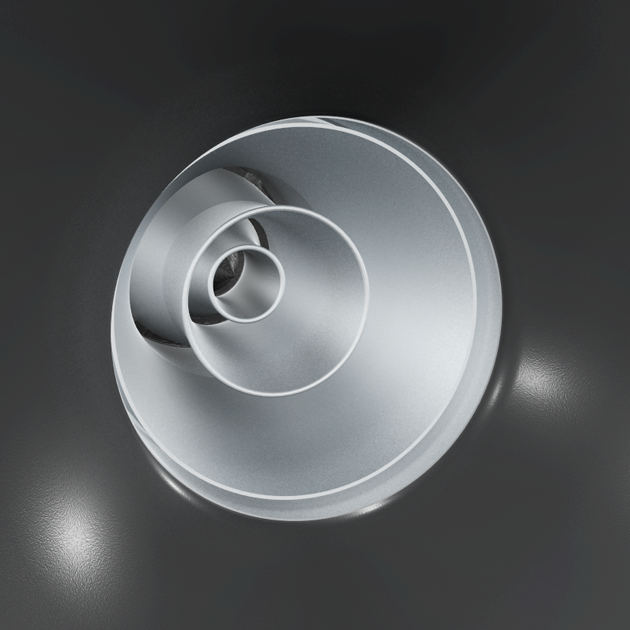 Dual Concentric Driver
The 1,600-Watt 305 mm (12 ") version of TANNOY's VXP Series exclusive point source loudspeakers, VXP 12-WH's Dual Concentric driver ensures high power output with high sensitivity and exceptional efficiency. VXP 12-WH delivers precise 90º dispersion for optimum coverage, exceptional forward gain plus the added benefit of improved low-mid extension from the twin
driver configuration.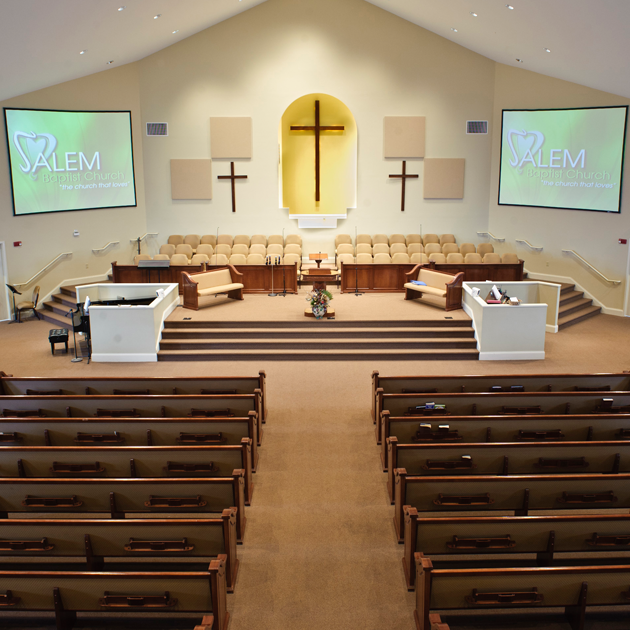 Performance Applications
VXP 12-WH's trapezoidal enclosure design provides a multitude of placement options including: FOH, floor monitor, delay, and more. A blanking plate for optional VTH pole mounting is provided for placement atop a subwoofer in small-scale portable PA applications. Mounting options include horizontal and vertical mounting yokes (available separately), an Omnimount* for wall and ceiling installation, and items to facilitate pole-mounting. All hardware has been tested and certified for a greater than 5:1 safety ratio –
giving installers complete peace of mind.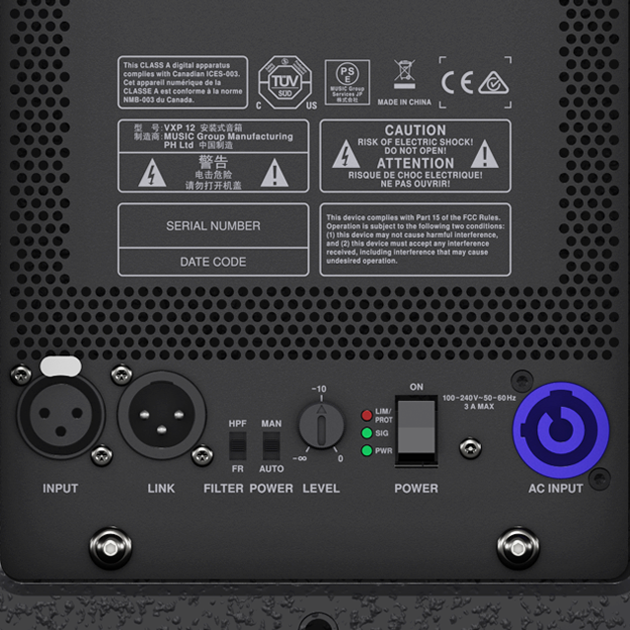 Construction
Finished in a hard wearing semi matt white paint, the vented and internally braced cabinet is constructed from a combination of
15 mm (5⁄8") and 18 mm (¾ ") plywood – and includes a rugged powder coated perforated steel mesh grille. The rear panel connector plate carries a switch for selecting between full range (FR) or high pass filter (HPF) operation, and fully balanced input and link output on Neutrik* XLR connectors for input and link connections to additional powered enclosures. A secure locking Neutrik powerCON* connector delivers mains power to the electronics, with a selection switch for either manual (MAN) or auto (AUTO) operation.
VXP 12-WH loudspeakers are optimized for use with LAB GRUPPEN amplifiers, orLAKE LM Series controllers. A full range of DSP settings to suit many configurations are provided for free download at tannoy.com.
System
Frequency response

70 Hz - 25 kHz ±3 dB
58 Hz - 30 kHz -10 dB

Nominal dispersion

75° conical @ -6 dB points

Directivity factor (Q)

9.7

Directivity index (DI)

9.9
Power handling (IEC)
Passive

400 W continuous, 1,600 W peak

Bi-amp

LF: 400 W continuous, 1,600 W peak
HF: 80 W continuous, 320 W peak

Sensitivity

99 dB (1 W @ 1 m)
Maximum SPL
Passive

125 dB continuous, 131 dB peak

Bi-amp

LF: 126 dB continuous, 132 dB peak
HF: 125 dB continuous, 131 dB peak
Impedance
Passive

8 Ω

Bi-amp

8 Ω
8 Ω

Crossover Type

Passive / Bi-amp switchable

Components

1 x 15" (380 mm) constant directivityPowerDual
Enclosure
Connectors

2x Neutrik speakON* NL4
1 x barrier strip terminals
Wiring
Passive

Pins 1+ / 1- Input, Pins 2+ / 2- Link

Bi-Amp

Pins 1+ / 1- LF, Pins 2+ / 2- HF

Dimensions H x W x D

591 x 451  x 421 mm
(23.3  x 17.8 x 16.6")

Net weight

25.5 kg (56.2 lbs)

Construction

18 mm (3/4") enclosure / 18 mm (3/4") front,
plywood, vented and internally braced

Finish

Semi matt black paint (white optional)

Grille

Powder coated perforated steel

Flying hardware

M10 x 8 flying inserts
(portrait or landscape mounting)
M10 x 8 yoke bracket inserts
2 x Intergrip carrying handles
Blanking plate for optional VTH pole mount
Compatible with industry standard brackets
M6 x 4 inserts
Accessories
| | |
| --- | --- |
| Yoke Horizontal VX15<br />Yoke Vertical VX15<br />VTH Top Hat | |
*independent of limiters and driver protection circuits†Neutrik and powerCON speakON are registered trademarks of Neutrik AG.†Only qualified personnel are allowed to modify the AC-Main cord and to adhere to all applicable national standards.
Online Financing
1. At checkout, select Affirm as your payment method
2. Enter a few pieces of information and get a real-time decision
3. Enjoy your purchase, and pay over time. Your payments will be automatically charged, so you can sit back and relax
Payment & Security
Your payment information is processed securely. We do not store credit card details nor have access to your credit card information.