Description
The Behringer Pro Mixer DX626 3-channel DJ Mixer has a powerful feature set that DJs of all levels will love. The DX626's spacious layout lets you worry about keeping the party going instead of hunting for buttons and functions.
Each channels sports a 3-band EQ so you can sculpt the perfect sound. Three RCA inputs for line or phono, three sets of RCA outputs, and a smooth VCA-controlled crossfader. With all this, it's no wonder so many DJs have made the Behringer Pro Mixer DX626 the center of their rig. 
Behringer Pro Mixer DX626 3-channel DJ Mixer Main Features :
Professional 3-channel ultra-low noise DJ mixer with state-of-the-art phono preamps

Intelligent, dual BPM counter

Super-smooth, long-life Ultraglide faders (up to 500,000 cycles)

VCA-controlled crossfader for utmost reliability and smooth audio performance

3-band kill EQ (-32 dB) and Gain control per channel

Manual talkover function

Microphone input with studio-grade ULN technology

Monitor function with master/PFL mix option

Precise peak-hold level meter with dedicated PFL bar graph

BNC gooseneck Lamp socket

Gold-plated RCA connectors for highest signal integrity

Under 30 Day Warranty * 

Designed and engineered in Germany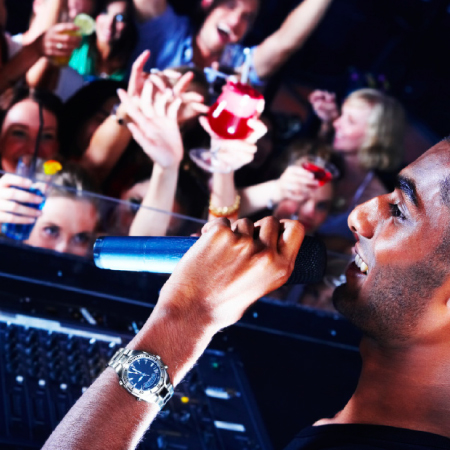 PRO MIXER DX626
The PRO MIXER DX626 is a professional high-quality 3-channel DJ mixer with integrated Beat-Per-Minute (BPM) counter, and embodies a proven 3-channel design loved by DJs worldwide – beginners and professionals alike. Its super-smooth, dual-rail "Ultraglide" crossfader with up to 500,000 life cycles guarantees years of flawless performance.
Numerous features, such as 3 dual-input stereo channels, with Gain and 3-band kill EQ (-32 dB); one channel switchable to studio-grade ULN microphone input; and manual Talkover function, enable you to work in completely new and imaginative ways. Additional features include PFL function with a Master/PFL mix option and a peak-hold Level meter with a dedicated PFL bar graph. There is also a BNC gooseneck lamp socket. The DX626 is extremely easy to use – giving you free rein over your creativity.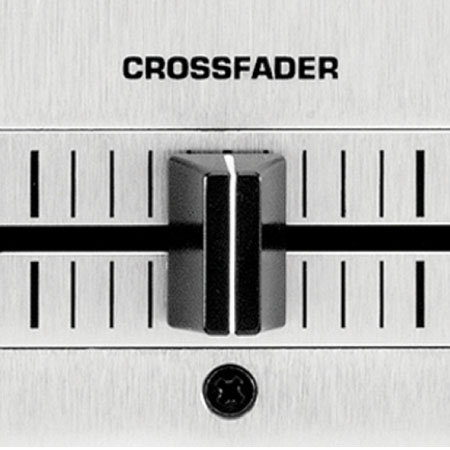 Super-Smooth ULTRAGLIDE Faders
The DX626 features our super-smooth ULTRAGLIDE channel faders, which provide amazingly high-precision level setting – and a VCA-controlled optical crossfader for the ultimate in reliability and state-of-the-art audio performance. The incredible PRO MIXER DX626's channel faders are rated for heavy use – at up to 500,000 cycles!
Behringer Pro Mixer DX626 3-channel DJ Mixer:
Pro-level 3-channel DJ mixer with ultra-low noise design
Intelligent dual auto-BPM counter
Super-smooth Ultraglide faders with up to 500,000 life cycles
VCA-controlled crossfader for maximum reliability and smooth audio performance
3-band kill EQ (-32dB) and precise level meters for each channel
Monitor function with master/cue balance control
Number of Channels:
3
Analog Inputs :
1 x XLR, 10 x RCA
Analog Outputs :
6 x RCA
Headphones Input (Yes) :
1 x 1/4"

Number of 

Faders:
4
Crossfader Kind :
Ultraglide crossfader
Equalizer Kind :
3-band with kills
Height:
3.6"
Width:
10"
Depth:
12"
Weight:
5.73 lbs.
Manufacturer Part Number:
000-15602-00010
Online Financing
1. At checkout, select Affirm as your payment method
2. Enter a few pieces of information and get a real-time decision
3. Enjoy your purchase, and pay over time. Your payments will be automatically charged, so you can sit back and relax
Payment & Security
Your payment information is processed securely. We do not store credit card details nor have access to your credit card information.