Description
Vintage-sounding 921 VCO module from the '70s

Authentic reproduction of the circuitry from the "Modular 55, 35 & 15" Series

Artist roster includes world's most famous pop, rock and jazz musicians

VCO features 6 selectable waveforms (sine, triangle, saw, inverted saw, square and inverted square)

Pulse width control with 2 separate CV inputs for fat PWM sounds

Switchable between Sub Audio (LFO) and Audio (VCO) for extended flexibility

VCO offers Frequency and Range controls plus 6 separate audio output, 5 CV inputs and 2 trig inputs

8 controls and switches give you real-time access to all important parameters

Eurorack specs: 14 HP, 50 mA +12 V, 50 mA -12 V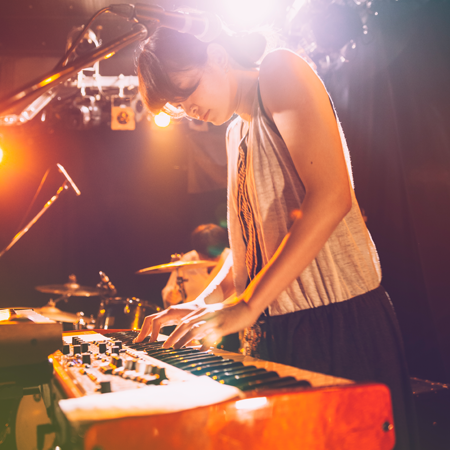 Modular Synthesis
The first System 55, 35 and 15 synth modules came out in the early 70s and tended to be extremely expensive. They were mainly all discrete transistor designs as op-amps at the time were very high cost. The discrete circuitry gave the modules a very distinctive sound and were used by artists like Keith Emerson, Stevie Wonder, Tangerine Dream and so many more, giving us some of the greatest records we've ever heard. Modular synths were a landmark development in electronic music and today, it's about to get better.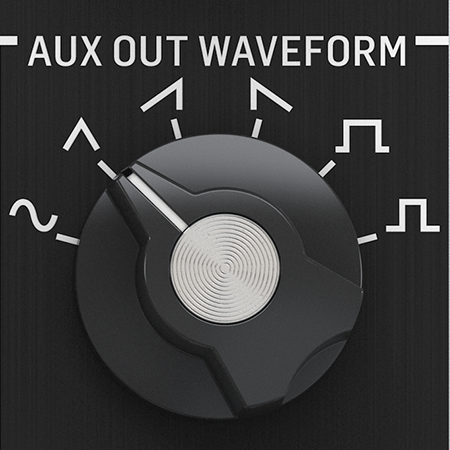 Controls
The 921 VOLTAGE CONTROLLED OSCILLATOR module features six selectable waveforms (sine, triangle, saw, inverted saw, square and inverted square). These can be adjusted via the Frequency and Range controls to change the tonality of your signal. Finer frequency control is provided via the Scale and Coarse RNG switches. Patch in some control voltages via the two CTRL IN jacks and adjust with the Rectangular Width knob to create some fat Pulse Width Modulation sounds.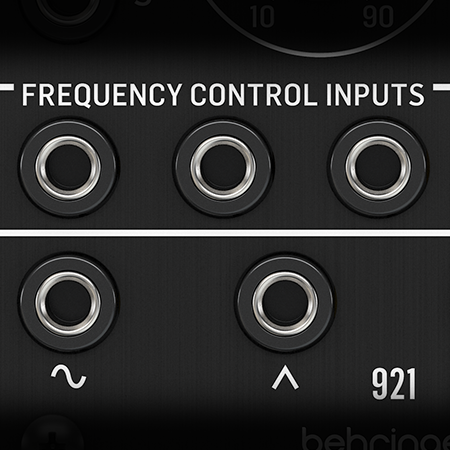 Ins and Outs
Multiple ins and outs are available on the 921 VOLTAGE CONTROLLED OSCILLATOR. Three summed Frequency Control Inputs as well as auxiliary and waveform outputs can be used to introduce modulation signals into the 921 VOLTAGE CONTROLLED OSCILLATOR and out to other modules to create complex patches that are perfect for your next studio session or jam.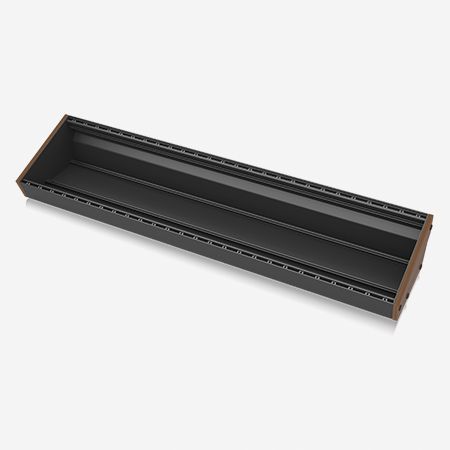 Eurorack Ready
Installing the 921 VOLTAGE CONTROLLED OSCILLATOR is simple as it was designed to fit into a standard Eurorack case. Just connect the power cables to the power supply and screw in the module using the included screws. This allows for the 921 VOLTAGE CONTROLLED OSCILLATOR to be mixed with other synth modules for a truly unique set up.
Online Financing
1. At checkout, select Affirm as your payment method
2. Enter a few pieces of information and get a real-time decision
3. Enjoy your purchase, and pay over time. Your payments will be automatically charged, so you can sit back and relax
Payment & Security
Your payment information is processed securely. We do not store credit card details nor have access to your credit card information.