Description
Vintage-sounding 903A noise generator module from the '70s

Authentic reproduction of the circuitry from the "Modular 55" Series

Artist roster includes world's most famous pop, rock and jazz musicians

Generates both white and pink noise

2 outputs per noise source

Eurorack specs: 4 HP, 25 mA +12 V, 35 mA -12 V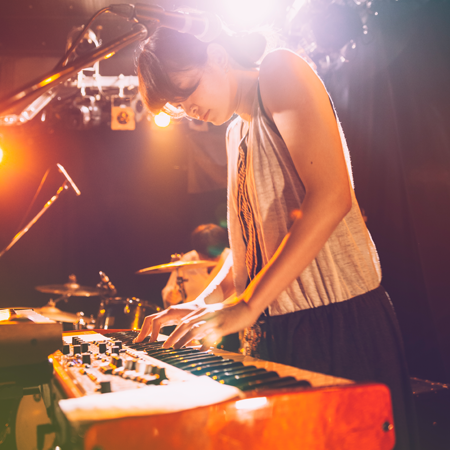 Modular Synthesis
The first System 55, 35 and 15 synth modules came out in the early 70s and tended to be extremely expensive. They were mainly all discrete transistor designs as op-amps at the time were very high cost. The discrete circuitry gave the modules a very distinctive sound and were used by artists like Keith Emerson, Stevie Wonder, Tangerine Dream and so many more, giving us some of the greatest records we've ever heard. Modular synths were a landmark development in electronic music and today, it's about to get better.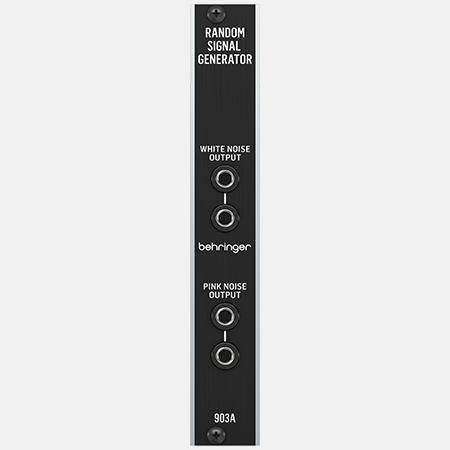 903A RANDOM SIGNAL GENERATOR
Enter the Behringer 903A RANDOM SIGNAL GENERATOR Module, a vintage-sounding noise generator from the '70s. An authentic reproduction of the circuitry from the "Modular 55" series used by the world's most famous pop, rock and jazz musicians. Now, musicians can build their very own, unique, synthesizer that can fit in a standard Eurorack case for a very affordable price. Mix and match specific modules to create your personal, unique synth to complement the music you play or go all out and fill a room, from floor to ceiling, with modules that'll fulfill any synth geek's wildest dream.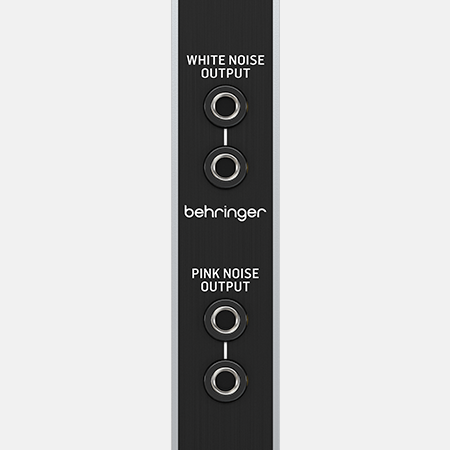 Comes in White or Pink
The 903A RANDOM SIGNAL GENERATOR generates both white and pink noise via two 3.5 mm outputs each allowing you to send different signals to other modules in your rig.
Online Financing
1. At checkout, select Affirm as your payment method
2. Enter a few pieces of information and get a real-time decision
3. Enjoy your purchase, and pay over time. Your payments will be automatically charged, so you can sit back and relax
Payment & Security
Your payment information is processed securely. We do not store credit card details nor have access to your credit card information.